"Style is a way to say who you are without having to speak." – Rachel Zoe
Times have changed.
If I look at a photo of my Grandmother at 66 years old (my age, right now), I am amazed at not only how much older she looked, but, also how she presented herself. She looked frumpy. And to be honest, didn't even have sexy in her vocabulary!
She was old in her book and dressed that way. Dyeing her hair was not even a thought in her mind.
What's changed?
Because of advances in the beauty industry and increased knowledge about healthy lifestyles, we look younger than our grandparents did at our age.
However, it is also how we present ourselves.
Our attitudes are much more open to living well, freer, and active as we grow older. It is so different now and I'm glad!
We don't have the same self-imposed limitations our grandmothers had.
There are a lot of role models out there that show us what's possible.
With the advent of social media, sites like Instagram and Facebook have see the rise of fashion influencers. Women over 50 have created online profiles that document outfits that they wear in their life.
And trust me, most are not frumpy!
Here are just a few.
Mel Kobayashi of Bag and a Beret –
Mel Kobayashi of Bag and a Beret – Melanie is an artist out of Vancouver. She's also a model and fashion influencer, who is rocking it at over 60.
What I like about her is she is cool and relevant but also takes fashion risks.
Why play it safe just because we are older?
Instead, let's re-define what fashion means for women our age.

Lyn Slater of Accidental Icon –
Lyn Slater of Accidental Icon.
Lyn is my favorite fashion icon out of all the over 50 fashion bloggers I know.
At 69 years old she has been a professor and social worker.
"I am just an ordinary person who reinvented myself at age 61," Slater says. "This allows people to have another view of what it means to be older."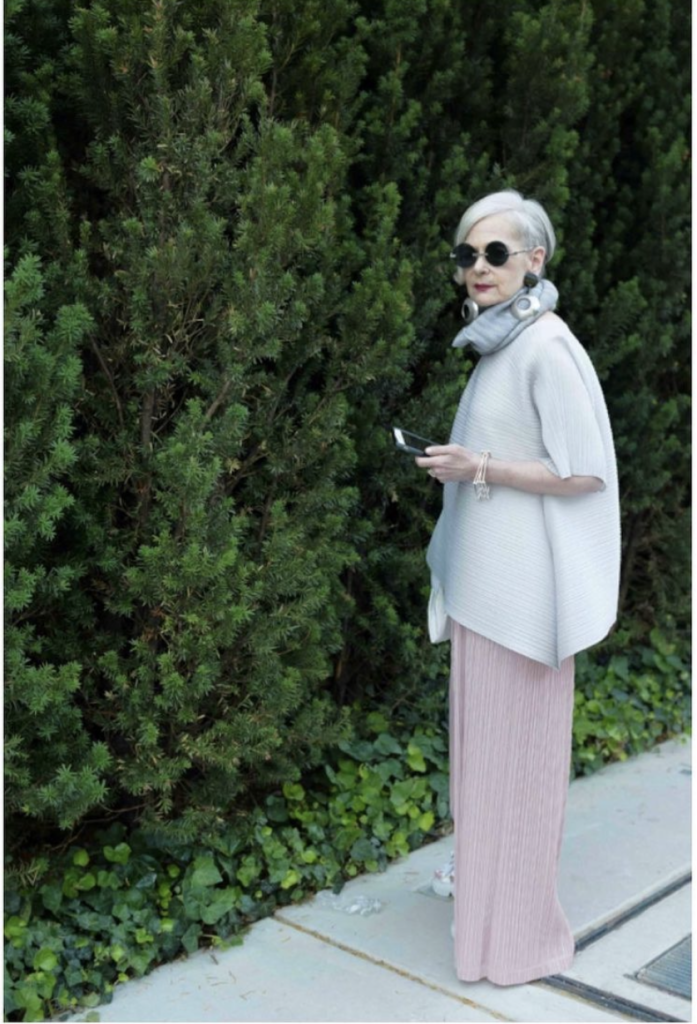 Emme of Emme Style.
Emme, aged 59, was the first plus sized supermodel.
She is one of the first (and most famous) champions of size inclusivity.
"Beauty comes in all shapes and sizes. Our goal should be health and stamina", Emme states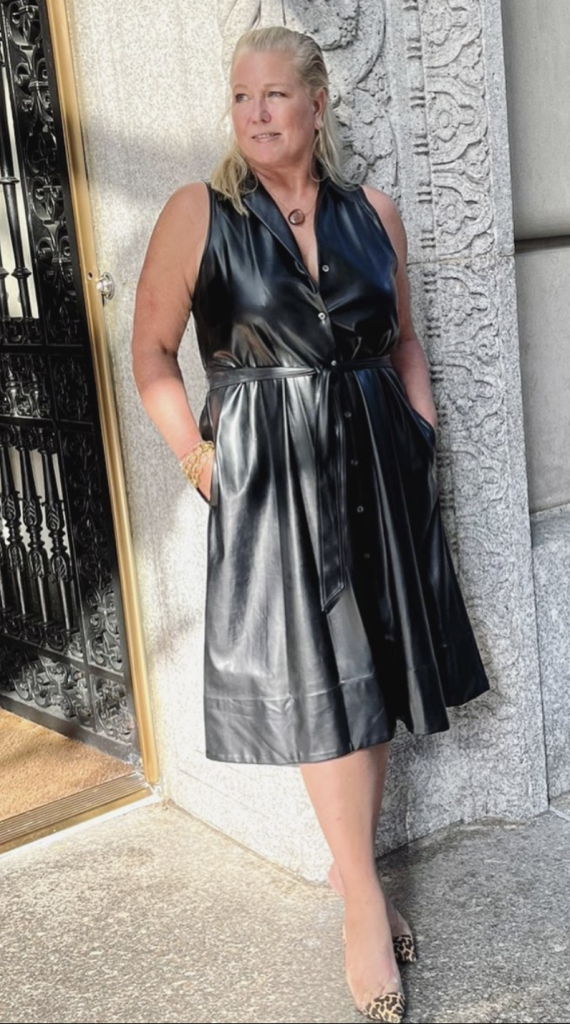 Janie Medley of Medley Style
Janie is beautiful and fabulous at 63. She is an amazing floral designer as well as a successful fashion blogger.
She is showing the world that you can be awesome over 50!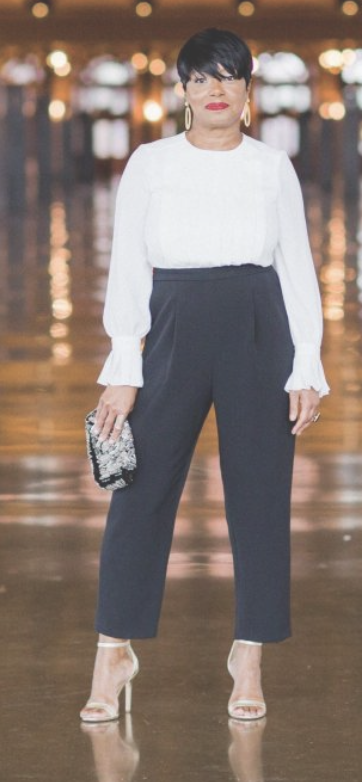 Grece Ghanem of Grece Ghanem
Grece is an Instagram star with almost a million followers.
At 58 she is also modeling, but, once was a micro-biologist. Her style is sophisticated and unique. She shows us that having a style unique to ourselves is the way to go.
"Stay visible! Once women pass a certain age, they don't get looked at anymore," says Grece Ghanem. "I don't take that into account. I still wear things in a fun way. I don't have to disappear."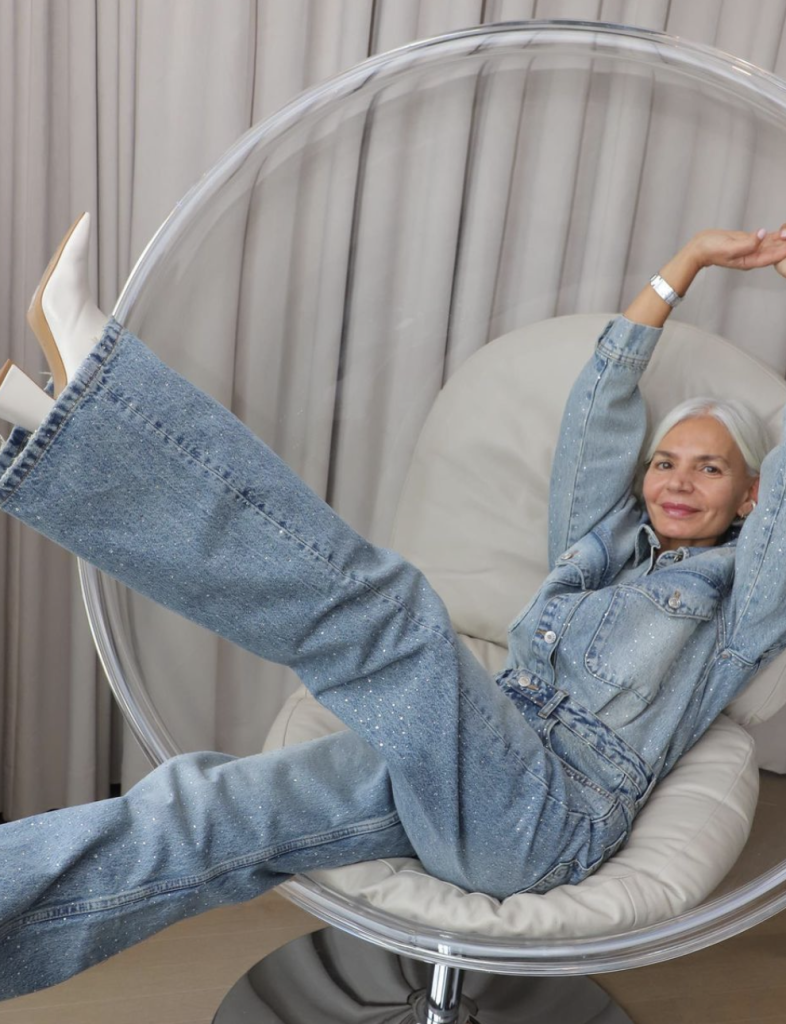 Daphne Selfe is considered the worlds longest working model at 94.
Her style is unique to her with a serious touch of glamour and very modern.
I am amazed at the energy she must have to work on these grueling photo shoots.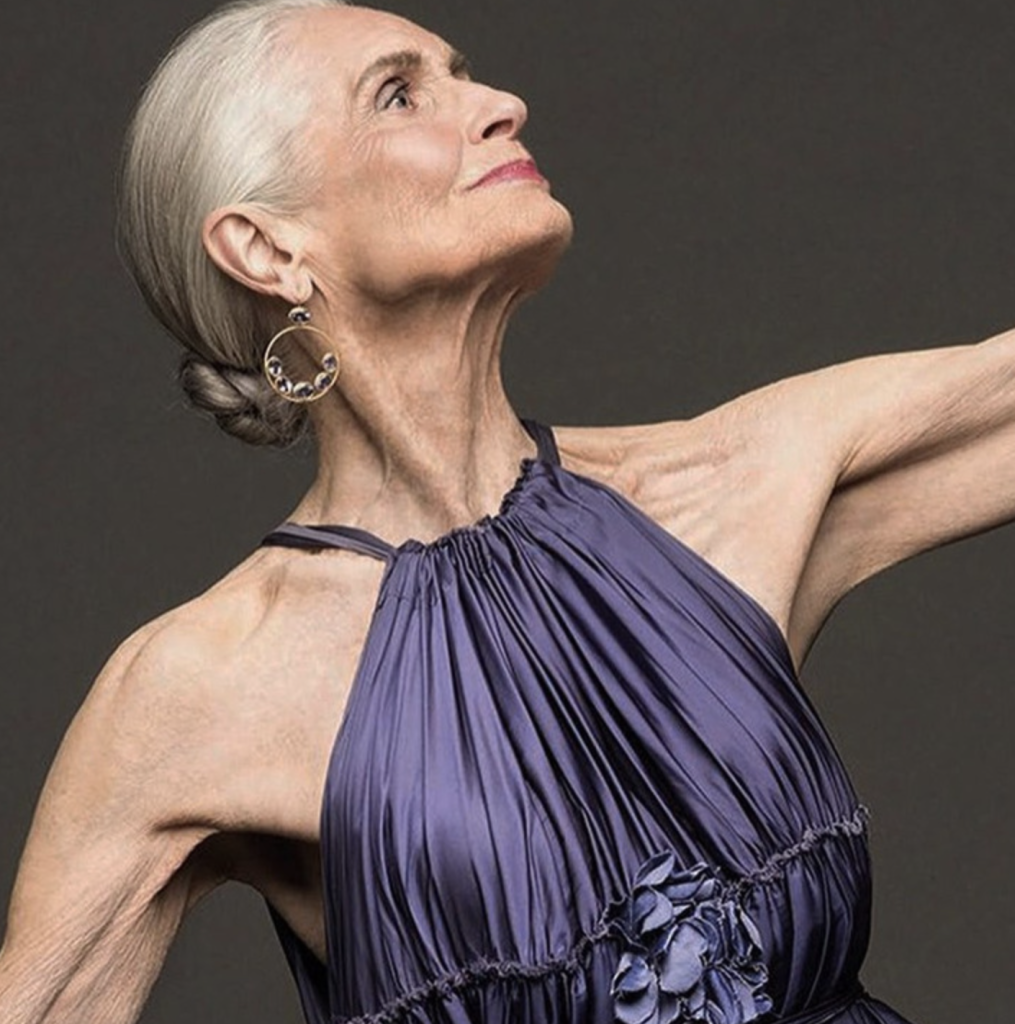 "Style is something each of us already has, all we need to do is find it." —Diane von Furstenberg
So what are some of the tips and tricks to amping up your style over 50?
Read the following:
Invest in a good tailor. Clothes that fit well compliment your features and camouflage your flaws. It will also give you confidence that enhances your beauty.
Buy the best quality staples you can afford. Staples are those pieces that are the workhorses of your wardrobe. Good quality pieces will elevate your look.
Make sure you have your bra properly fitted. Nothing ruins a look faster than poor fitting underwear. Poor fitting bras create unnecessary bulges and depressions in your body that do not flatter your look.
Less is more when it comes to makeup. Overdoing your makeup can make you look older. Especially if you are using heavy foundations and powder. Use light weight foundations that do not settle in your creases or wrinkles. Subtle eyeshadows and blush will enhance your features.
Treat yourself to a really good handbag you can use everyday. Again quality here is a plus. Nothing like a good handbag to make your style sing!
"Buy less, choose well." said, Vivienne Westwood. Now is the time to be very discerning. Curate your wardrobe with care. Don't just buy things on the spur of the moment. Find things that are good quality and that can be workhorses in your wardrobe.
"Don't be into trends. Don't make fashion own you, but you decide what you are, what you want to express by the way you dress and the way you live."— Gianni Versace. Rather than buy into every trend, identify what works for you and skip all the rest. You will find yourself developing a style that's unique to you. That tells people who you are!
Add a pop of color to your outfit. It could add that extra oomph you need to make your outfit spectacular.
Highlight your best feature. For me it's my legs, so while I don't wear very short skirts, I do wear dresses a lot that show them off.
Find a great pair of dark blue denim jeans. There are companies that make jeans for women our age that are modern and cool. Look at companies like Not Your Daughters Jeans that have great options.
Pair leggings or skinny jeans with a top that covers your hips. Very flattering.
Do not dress head to toe in baggy clothes. It actually makes you look bigger and sloppy. If you are wearing wide leg pants, wear a more fitted top. Conversely if you are wearing a big top chose slim fitting pants or leggings.
Stay away from flesh colored stockings. They are dated and will make you look frumpy.
Consider using shapewear under your clothes. What is great about shapewear is it smooths out the lumps and bumps and makes you appear slimmer. I like the brand Spanx . The founder of Spanx actually created the idea of lightweight modern shapewear.
Add accessories and/or jewelry to complete your look. You will look more polished and they will make your outfit more wow!
Buy a black pencil skirt. They are very flattering on us older gals and look very sophisticated.
Don't overdo the jewelry. A lot of older fashion icons do this. But, it tends to look costume-y, and not many women can pull this off without looking eccentric. But, if that is the look you're going for, by all means go for it!
Take risks! Fashion is fun! Experimenting with different looks can expand your style. It's boring to always play it safe.
Wear one statement piece per outfit. Then build your look around it. It will take your outfit from nice to fabulous.
You should have these two staples in your closet. A blazer and a white shirt. They will form the foundation of your wardrobe.
"I have always believed that fashion was not only to make women more beautiful, but also to reassure them, give them confidence." – Yves Saint Laurent
Identify fashion influencers whose style you like.
Follow them on Instagram. They will give you ideas for outfits that you may not have thought of.
We senior ladies are re-writing the rules of fashion and we are never going back.